Our History
Our History
With more than 45 years of history, Alaska Milk has no shortage of memorable moments. Here are the milestones that made ours the leading milk company in the Philippines.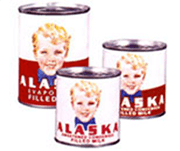 1972
Holland Milk Products, Inc. starts local production of Alaska Evaporated Filled, Sweetened and Chocolate Sweetened Condensed Milk.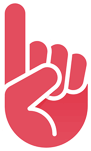 1973
Alaska Evaporated Filled and Sweetened Condensed Milk achieves brand leadership.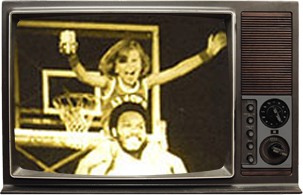 1974
Alaska launches the "One-on-One" campaign featuring basketball star Cisco Oliver and Michael the Alaska boy; "Galing mo, man" and "Wala pa rin tatalo sa Alaska" become two of the most memorable advertising lines of all time.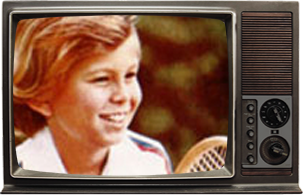 1977
The "One-on-One" campaign is extended to feature the sports soccer and tennis, and wins awards of excellence in advertising.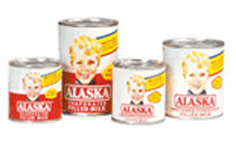 1982
Alaska Milk adapts to suit the changing times.

Alaska launches advertising campaign to encourage use of Alaska liquid milk in food preparations.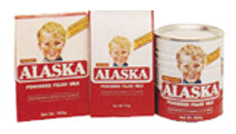 1985
Alaska expands its product line to include Alaska Powdered Filled Milk.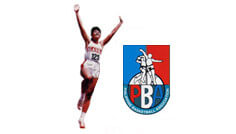 1986
Alaska features Asia's "Sprint Queen," Lydia de Vega, in its latest advertising campaign.

Alaska obtains a franchise in the Philippine Basketball Association, the country's professional league.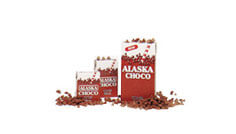 1987
Alaska Choco Ready-to-Drink is introduced in the market.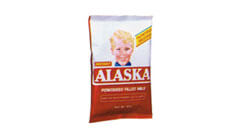 1989
The introduction of Alaska Powdered Filled Milk 80g pouch, continues to be one of the fastest selling sizes among our milk brands.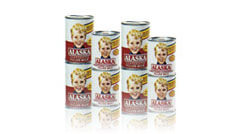 1990
Alaska Evaporated Filled and Sweetened Condensed Milk exceed ₱1B annual sales and maintains its position as market leader.
1991
Alaska team wins its first championship title in the PBA Third Conference.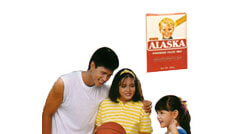 1992
Alaska Powdered Filled Milk surpasses ₱500 M mark in annual sales.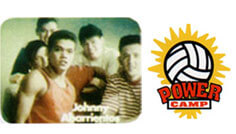 1993
Alaska launches public-service campaign promoting good values among Filipino children using its basketball team.

Alaska starts its sports development program for school children through Power Camp.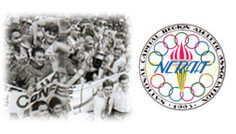 1994
Alaska team bags the Governor's Cup title in the PBA Third Conference.

Alaska strengthens its commitment to sports development by supporting the inter-collegiate league, NCAA.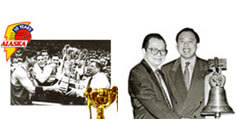 1995
The Alaska team turns ten and becomes repeat champion of the PBA Governor's Cup.

Alaska Milk Corporation is listed as a public corporation.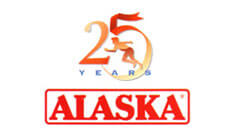 1996
Alaska celebrates twenty-five years of bringing nutrition into your homes.

Alaska Liquid Milk has maintained brand leadership, while Powdered Filled Milk has become a major player. Together, they generate over ₱28B in annual sales.

Alaska Aces win PBA ALL-Filipino Cup, PBA Centennial Cup and PBA Commissioner's Cup.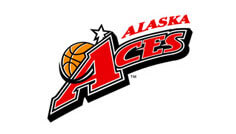 1998
Alaska acquired ATCI, a distribution company, and created their own sales force.

Sharon Cuneta becomes the Alaska Liquid Milk celebrity endorser.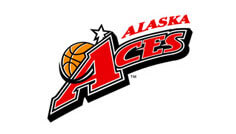 2000
Alaska Aces wins their 10th title in the league.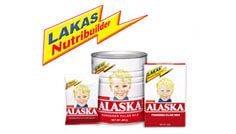 2001
Alaska Powdered Filled Milk re-launches with "Lakas Nutribuilder".

Alaska launches the "Growth Gap" campaign, highlighting a crucial period in a child's development. Within two years, Alaska was able to double its market share from 10% to 20%.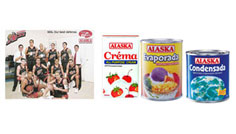 2003
Alaska Aces wins 2003 PBA Invitational Cup.

Alaska Milk launches Alaska Crema All-Purpose Cream, Alaska Evaporada, and Alaska Condensada.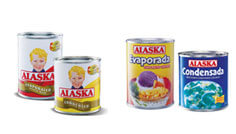 2006
Re-launches Alaska Evaporada and Condensada.

Launch of Alaska Evaporada and Condensada, targeting "Momprepreneurs," a P2.5B business today.

New looks for Alaska Evaporated Filled and Sweetened Condensed Milk.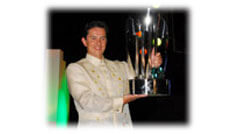 2008
Wilfred Steven Uytengsu, Jr., President and CEO of Alaska Milk Corporation, is named the 2007 Entrepreneur Of The Year Philippines.

The Entrepreneur Of The Year was founded in the United States by professional services firm Ernst & Young in 1986 to recognize the achievements of the most successful and innovative entrepreneurs worldwide.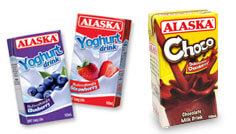 2008
Alaska Milk Corporation introduces Alaska Yoghurt Drink, a ready-to-drink milk naturally fermented with good bacteria which help in proper digestion.

Alaska Milk Corporation introduces the new look of Alaska Choco.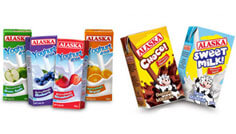 2009
Alaska Yoghurt Drink extends its flavors. Available in four flavors: Strawberry, Blueberry, Green Apple, and Orange.

Alaska Milk relaunches "Alaska Choco!" and "Alaska Sweet Milk!" with a new look.

Alaska Milk hits ₱10 Billion mark in revenues.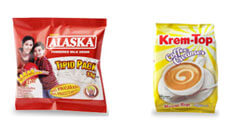 2010
Alaska Powdered Milk Drink introduces the 33g pouch, a pack size for single-serve consumption.

Krem-Top Coffee Creamer enters the market.

Alaska Aces celebrates its 25th year as a PBA team.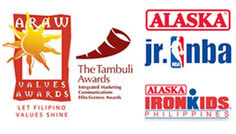 2010
Advertising campaigns win awards in effectiveness & societal values (Araw Awards, Tambuli).

Alaska brings IronKids to the Philippine youth sports programs.

Alaska Milk signs a three-year partnership contract with NBA, the world's leading and most popular basketball association, through its Jr. NBA Program.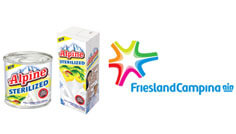 2012
Alaska announces its partnership with FrieslandCampina. Through FrieslandCampina's larger portfolio, new brands are introduced into the Alaska family of products.

Alaska Evaporada and Condensada's Summerap Campaign won Gold for Best Innovative Campaign in Tambuli Awards.

Launch of Alpine Sterilized Milk.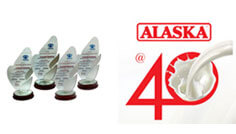 2012
Alaska Celebrates its 40th Year anniversary.

Launch of Alaska Chocolate Powdered Milk Drink.

Launch of Alaska Nutribuild 345.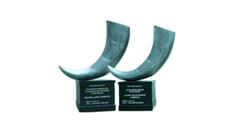 2013
14-time Champion Alaska Aces wins the 2013 PBA Commissioner's Cup.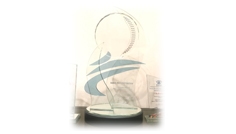 2013
Alaska Milk Corporation wins the Agora Awards Marketing Company of the year.

Alaska Aces head coach Luigi Trillo wins the Philippine Basketball Association Coach of the Year Award from the PBA Press Corps.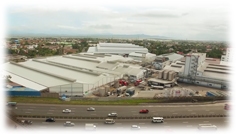 2014
Alaska launches the San Pedro Laguna Plant "Master Plan", a plan that revolutionizes the facilities with state-of-the-art advance technologies to keep up with the times.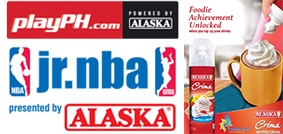 2016
The new Condensed Milk Plant in San Pedro Laguna is launched and opened.

Alaska brands continue to win Araw Values Awards for Krem-Top Bida Changers and PlayPH Jr. NBA Our Language.

Launch of Alaska Crema Whipped Cream with the tagline "Foodie Achievement Unlocked!"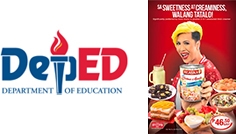 2017
Alaska partners with the Department of Education through the Adopt-A-School Program in helping the malnourished public elementary school children by providing free milk for 120 feeding days.

Launch of Alaska Crema-Asada 370ml with the main tagline "Sa Sweetness at Creaminess, WALANG TATALO!"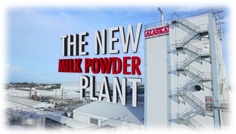 2018
The "Master Plan" marks its completion with the opening of the New Milk Powder Plant, Condensed Milk Plant and all other major Alaska Milk facilities in San Pedro Laguna.
And the Alaska Milk's story of passion continues, to provide Filipino families and children with accessible nutrition.