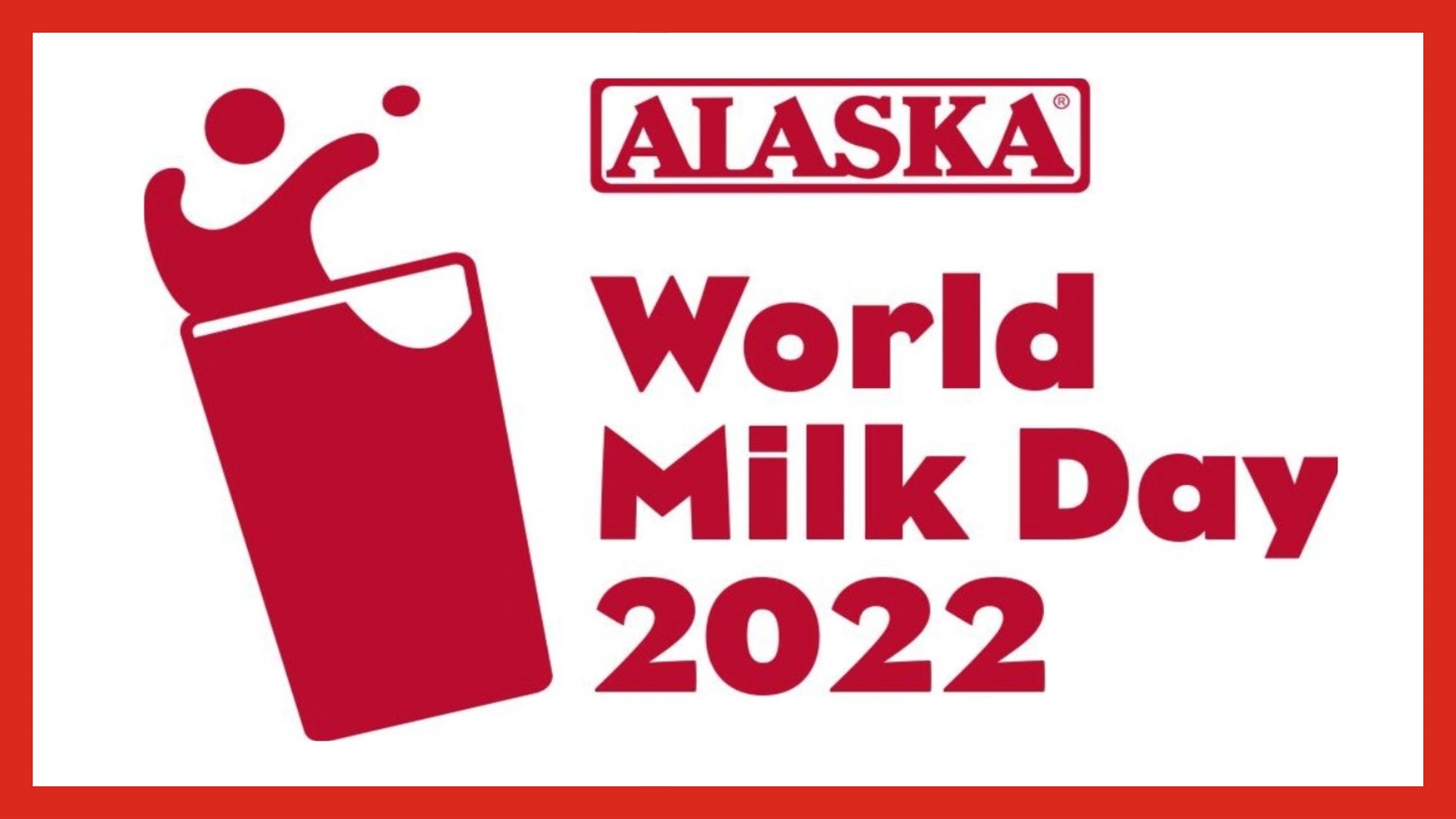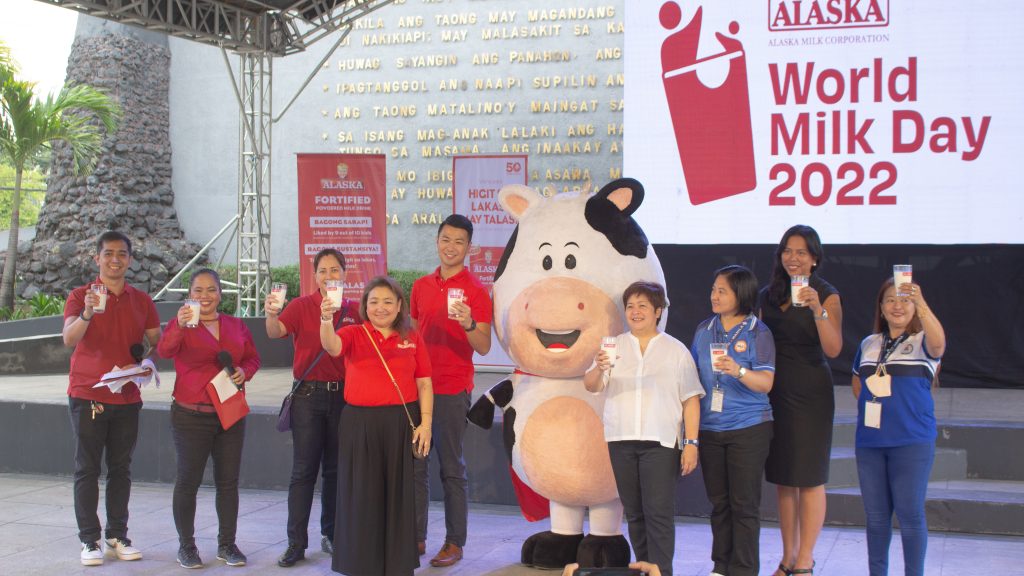 On its 50th year, Alaska Milk Corporation continues to further its purpose of providing affordable nutrition for every Filipino family with a World Milk Day celebration at Kartilya ng Katipunan in Manila in partnership with the City Government on June 1, 2022.
Over 1,100 participants attended to celebrate this annual event with the theme "Nagbibigay ng Alaga at Nutrisyon sa Bawat Pamilyang Pilipino sa loob ng 50 Taon" (Providing Care and Nutrition to Every Filipino Family for 50 Years). AMC's World Milk Day campaign underscore its role in not just addressing the issue of malnutrition in the country but also in helping to stop it.
Manila City Vice Mayor-Elect Hon. John Marvin "Yul Servo" Nieto took pride in Manila's initiative to alleviate malnutrition with several feeding programs combatting undernourishment which has long been affecting growing children and has only worsened because of the pandemic.
As a third of Filipino children are stunted or short for their age according to United Nations International Children's Emergency Fund (UNICEF), Alaska stayed true to its commitment to bringing affordable nutrition to Filipino families by pledging to donate 100,000 glasses of milk to malnourished schoolchildren. This goal has already raised almost 54,000 glasses to date.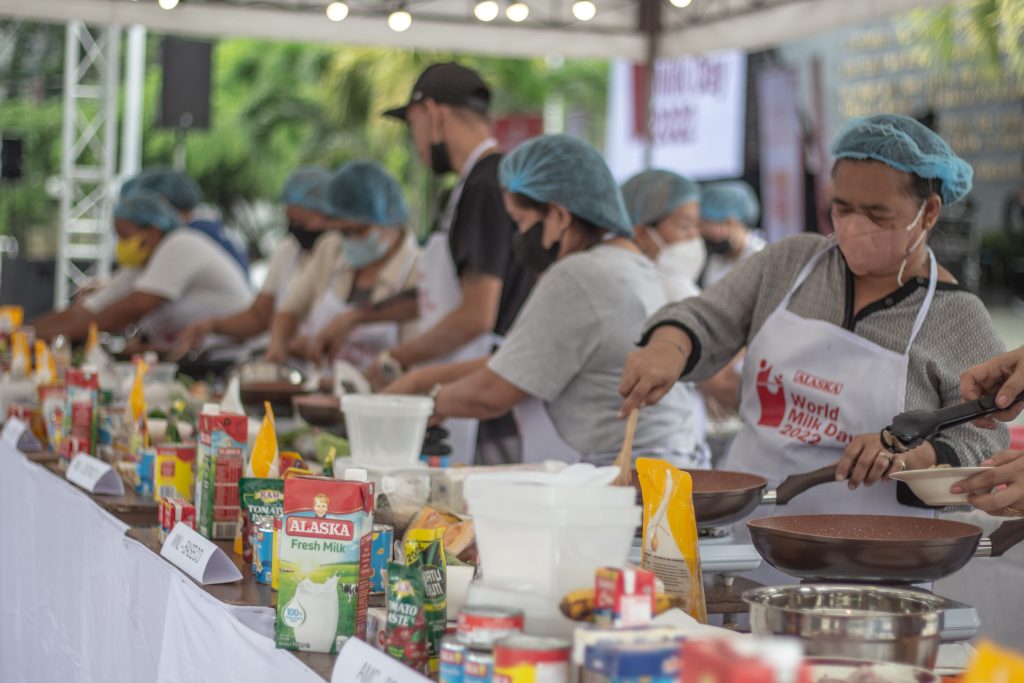 Among the highlights of AMC's World Milk Day celebration is the "Alagang Alaska Cook-Off" – a culinary competition among nine home cooks composed of selected AMC employees and mothers from Manila. District 5 representative and a small eatery owner, Maria Concepcion Mallari, and AMC San Pedro Laguna Plant contingent Marivic Metante sauteed and stirred their way to the grand prize as they cooked delectable dishes using Alaska Milk products.

Booths sponsored by various AMC departments also offered games and gave away exciting prizes and food products using Alaska.
Also present during the event were Manila City Government Executive Assistant to the Mayor on Special Projects Architect Joy Dawis-Asuncion, Manila Department of Social Welfare (MDSW) Director Maria Asuncion Fugoso, Department of Interior and Local Government (DILG) Manila Director Atty. Rolynne Javier, AMC's Customer Supply Chain Director Gary Siu, Corporate Affairs Director Maria Angela Esquivel, and AMC People and Culture Director Edalyn Hadjula-Legarde.
Together with over a hundred countries around the world that also celebrate World Milk Day 2022, AMC also brought attention to the importance of dairy as sustainable and global food, highlighting the many jobs provided by the dairy industry and its vital role in global food systems, providing economic, nutritional, and social benefits to a large proportion of the world's population.
As healthy nutrition starts and should begin at home, Registered Nutritionist-Dietician Jhoanne Cruz-Balili gave an informative talk to the mothers in the audience, focusing on the health benefits of milk to their children and family. This is reflected in the past 50 years, as Alaska Milk products have been a staple in the Filipino kitchen providing nutritious milk products for households. This, together with Alaska Milk Corporation's valued commitment to bring nutrition to every Filipino across all stages and occasions of their lives only prove that sa sustansiya at alaga, WALA PA RIN TATALO SA ALASKA.
#AlaskaWorldMilkDay2022 #AlagangAlaska