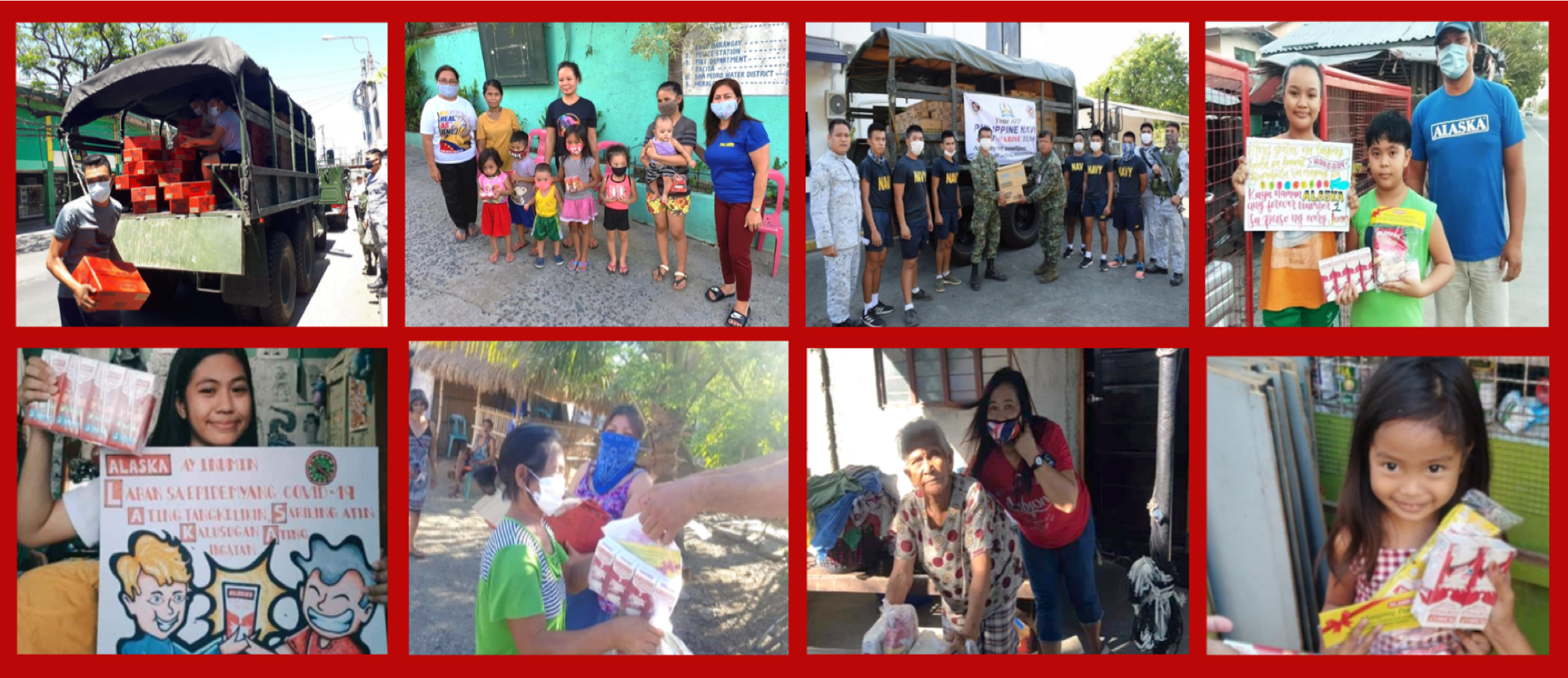 Alaska Milk Corporation (AMC) affiliated with several private firms together with the Philippine Government on the united fight against Coronavirus disease (COVID – 19) pandemic. In keeping with its commitment to serve the Filipino masses, this pandemic did not stop AMC in its drive to provide affordable nutrition to those who are in need.
Every day, the COVID-19 confirmed cases in the Philippines are increasing. Many who have been affected are those who are living in vulnerable communities and internally displaced families. The key is to have an impactful engagement for people to understand the issue and practice protective measures to protect their health and the whole community.
During the span of the Enhance Community Quarantine (ECQ), several private establishments providing fundamental necessities remained open such as supermarkets, hospitals, pharmacies, manufacturing, and processing plants of food products and medicine. However, the continuous demand for milk and its ease of access became more difficult.
AMC through its strategy of "Pakikibayanihan" or the spirit of communal cooperation for the public good and in coordination with the different Local Government Units (LGUs), endeavored to make affordable nutritious milk products continuously available to the public.
Since the implementation of the Enhance Community Quarantine (ECQ) in March 2020, AMC and its employees had reached more than a million families and communities. Moreover, they had successfully donated more than PhP 22Million worth of nutritious milk products equivalent to almost EUR400,000  nationwide. AMC also distributed livelihood starter kits to various groups nationwide to help those who lost their jobs start anew.
More than the highly anticipated vaccine solution that we are all waiting for, being selfless amidst these challenging times is equally important. Every day people wake up and still seize the chance of positivity the world has to offer despite the uncertainty of our current situation.
As AMC moves forward towards recovery, the communities and families will be alongside our passionate goals in attaining a brighter tomorrow.