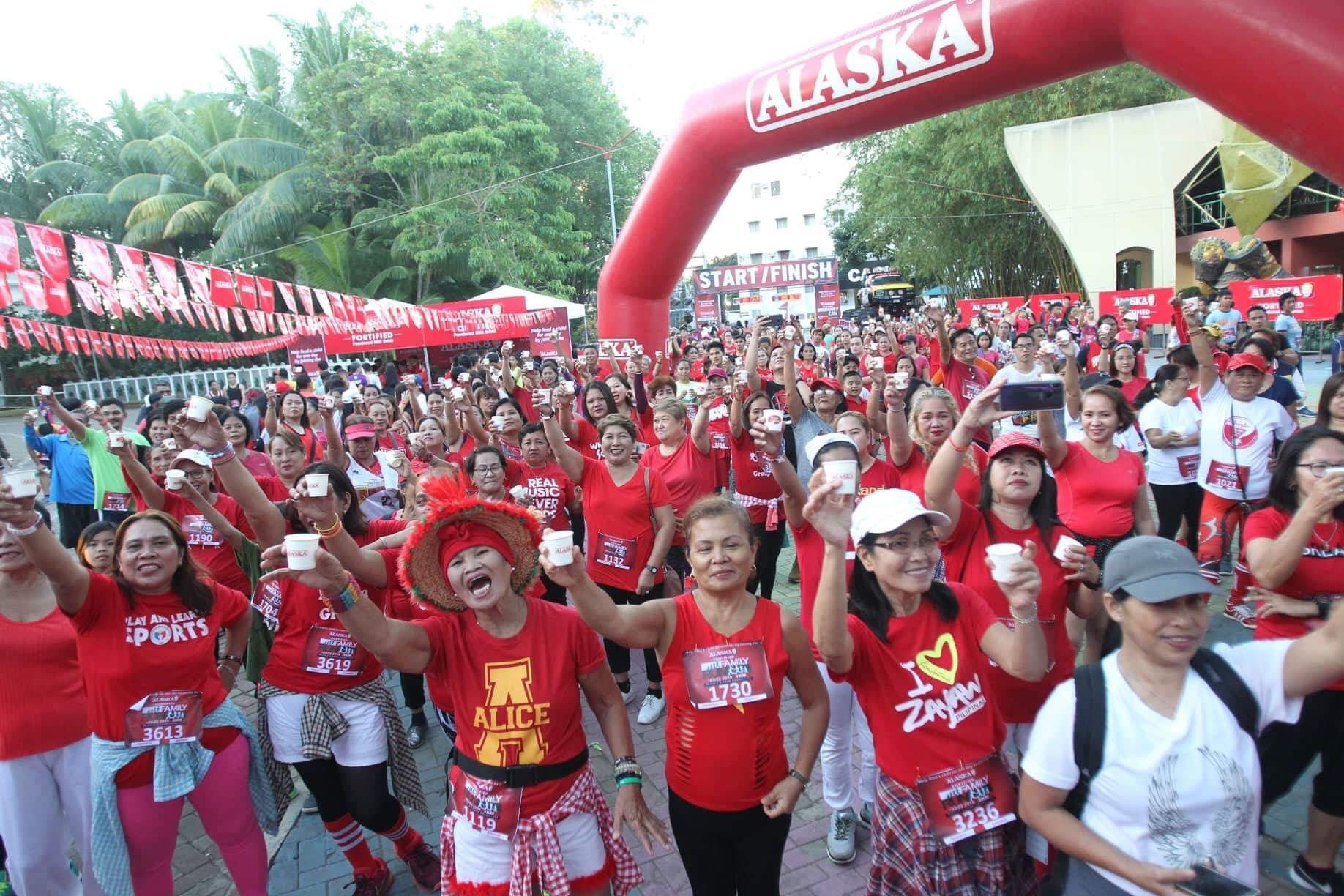 DAVAO CITY, Philippines – More than 1,000 students from the Vicente Hizon Elementary School will be receiving Alaska Fortified Milk packs after the Alaska Family Run more than double its number of participants for both run and Zumba exercise from 500 participants last year to 1,021 this year.
The family event which encouraged people to join and help feed a child for one day was held early morning of March 22 at the People's Park in Davao City.
The number of milk packs that will be given to the chosen school beneficiary will be equivalent to the number of participants gathered during the fun run.
Diane Guerta, the associate brand manager of Alaska Chocolate Powdered Milk Drink, said that they made the Vicente Hizon Elementary School as this year's beneficiary because they wanted to focus their programs on the young students of the local public schools.
"It is not just about donating to the children but also promoting the affordable nutrition that Alaska provides to the community," added Guerta.
In determining who will receive the milk packs, Guerta said that they will be prioritizing students who are malnourished or underweight.
According to Guerta, they are elated that participants this year have doubled in number because it means that many families are now aware that aside from good nutrition, it is also essential for their children to lead an active lifestyle by getting involved in sports.
The event started with the 1-kilometer and 3-kilometer runs followed by a Zumba exercise.
Harvey Uong, Marketing and Business Development Director of Alaska Milk Corporation, thanked the participants for helping them in promoting a quality daily nutrition "so we can nourish a lot of Filipinos."
The participants were also invited to do a milk toast with Alaska Tri Aspire athletes Tim Reed, the 2016 70.3 World Champion, and Asian Elite August Benedicto.
According to Guerta, the Alaska Family Fun Run kicked off the year-long activities of the Alaska Fortified Sports which will immediately be followed by this year's first leg of Alaska Ironkids on March 23 at the Azuela Cove to usher in the Alveo Ironman 70.3 Davao which will be happening on March 24.
Aside from the year-long races of the Alaska Ironkids, other activities of the Alaska Fortified Sports are the Alaska Basketball Power Camps and the Alaska Football Cup.