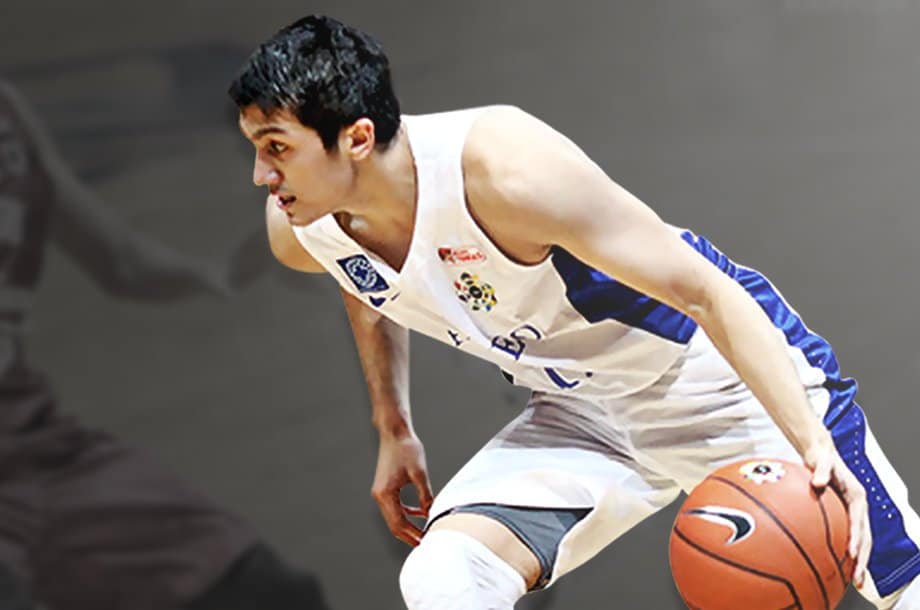 For true Pinoy hoop fans, Von Pessumal has always been deemed a role player. Now, Pessumal has created a winning legacy of his own – one that involves a PBA championship and a professional All-Star appearance.
In an exclusive interview with PlayPH, Von spoke fondly about the memories leading to his biggest basketball accomplishment yet.
"I guess it all started with my dad," he begins. When Von was younger, bonding with his dad would mean joining him whenever the local hoops club would play. "I was too young that time for them to let me join, so I was often the scorer." It was during those moments that first drew him closer to the game. "From then on, I just wanted to be in a basketball court."
SHAPING A CAREER
However, Von's real success story would start during his grade school days in Ateneo, where he would learn the precious value of victory. "To be honest, the most valuable thing I learned in Ateneo was winning. Modesty aside, of course, playing there taught me to work hard for anything that I wanted to accomplish," he says.
Ateneo would be the place where Von met Kiefer Ravena, who would likewise go on to become one of the country's most electrifying players. For a handful of years, the duo would dominate the high school leagues like the UAAP, MMBL, FMBL, and more. When asked about how it felt defending against the one-two punch, one player recalls, "it wouldn't take long before they scored 30-plus points on us, it was both amazing and painful to witness."
To watch Von, even in those early stages, was to see someone who possessed a respect for the sport that was beyond his years. He was always ready – to shoot, to pass, to defend, go for the dive – all the little things that mattered in a game, he could do.
GOING THE EXTRA MILE
When he wasn't wearing the blue and white, Von took it upon himself to improve his game. In 2007, the then-14-year old joined the Jr. NBA program, where he honed his skills as a player under the mentorship of world-class coaches alongside the country's finest young athletes such as UST stars Aljon Mariano and Kevin Ferrer.
"It was really good experience in the Jr. NBA. I had fun playing against guys I wouldn't normally compete with," he says. "Growing up watching the NBA, I always thought it wasn't within my reach. The fact that that I got to play in the Jr. NBA, it really felt like a stepping stone for me."
Looking back, Von describes the program as a good avenue for young players to gain exposure, "I believe that the Jr. NBA is a good outlet for you to grow and improve as a player. It's a global brand that draws international coaching in, so that's a different perspective." That same year, Von, with the other Blue Eaglets taking part, dominated the three-day Jr. NBA tournament.
His on-court impact would continue in college, where he would really begin to mature as a player. It was easy to see, really – all those years forging an all-around skillset across different avenues paying off. Pessumal's impressive court presence would ripple for five years in the UAAP, helping the Eagles secure two more titles.
TURNING PRO
In 2016, the Eagle swingman turned pro when he was drafted by Global Port Batang Pier. "Once I heard my name, I was just so happy. From there, tuloy-tuloy na," he says.
To him, Global Port welcomed him with open arms, playing under the wings of Terrence Romeo, Stanley Pringle, and Mike Cortez. "They helped me a lot to become tougher. Imagine guarding them everyday in practice, it was like being thrown into the fire," Von fondly remembers. "I don't know if I would ever be the same player today if I never met them."
SWEET, SWEET VICTORY
After a season with Batang Pier, Pessumal was traded to the San Miguel Beermen. Speaking on the trade, Von said, "This team, they really value winning. My teammates are all winners. I can guarantee you, that among all their individual accolades, they would trade all those away if it meant winning more championships."
It's a philosophy that Von would certainly agree with, having been taught that winning as a team meant more than anything else. Today, the lessons he picked up along the way can be seen in his unselfish manner of play, the way he carries himself, his values, and heart. Landing a spot on a championship-caliber team couldn't have been a smoother transition for Von, it's almost as if he was meant to play there.
Within two years of joining the pros, Von can count a proud PBA championship and a humbling All-Star appearance under his belt – a feat only a handful of players will ever accomplish.
For registration inquiries and more information on the Jr. NBA, click here.