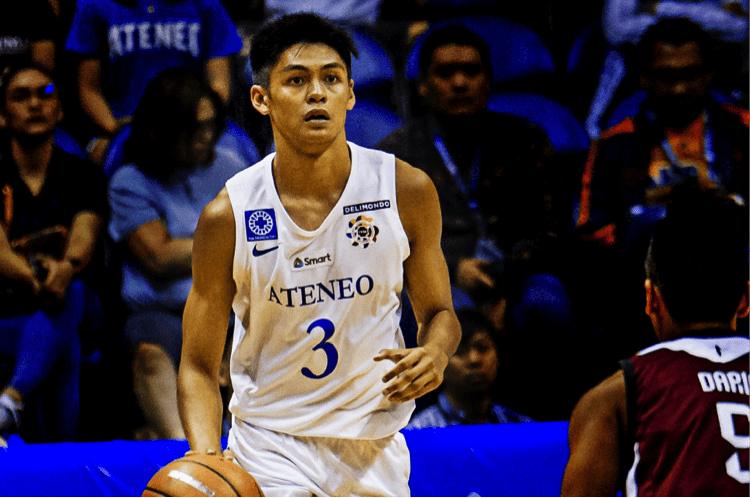 The Jr. NBA has always continued to produce some of Philippine basketball's finest talents. Look deep into the rosters of the PBA and you'll be able to find the likes of Kiefer Ravena, Von Pessumal Aljon Mariano, Mac Tallo, and Kevin Ferrer.
On an amateur level, the program has also helped develop young collegiate talent like DLSU's Kib Montalbo and Ricci Rivero. These players are currently being shaped into becoming the future faces of the local basketball scene.
Another proud product of the Jr. NBA who is slowly carving his way into hoop fame is Gian Mamuyac of the Ateneo Blue Eagles. Before reaching college, Mamuyac's name had already surfaced in many local and international basketball tourneys. His gritty, no-frill, and get-the-job-done style has kept him afloat in leagues despite his lanky build.
Mamuyac is a pleasure to watch on the court especially when he gets crafty, leaving defenders stunned seconds after he's blown by them. Mamuyac the type of player who's easy to love, all because he gives coaches a lot of everything from both ends of the court.
Now at 18 years of age, Mamuyac has already proven to be a winner. He contributed heavily as the Blue Eagles' sixth man during their successful championship run last season, and has constantly gained more minutes on the court because of the wonders he does.
According to him, a lot of his success can be traced back to his time at the Jr. NBA, "…the Jr. NBA really helped me build a basketball career. S.T.A.R. values palang, araw-araw sa amin itinuro 'yan. The three-day camp really exposed me to basketball. It taught me that basketball isn't just a sport we play, but it brought me closer to people through the game. I think that's the best part about basketball."
"Because of the Jr. NBA, great relationships were built. I never though I'd be friends with coaches and players who were from other teams," Mamuyac recalls. With all the accomplishments under his belt, Mamuyac still remembers the one big takeaway from the Jr. NBA, "I learned there that you really have to work hard for what you really want to achieve in life. Put the work in! Achieving that is the best feeling in the world."
In just a few weeks, the Jr. NBA is set to tip-off once again as thousands of young athletes will set their eyes on becoming part of this year's All-Star team. When asked if he had any advice for the hopefuls, "There's no such thing as tsamba. You really have to work hard for your dreams, sacrifice a lot, put in the work, and sweat to achieve everything. That's what champions do," Mamuyac concludes.
For registration and information on the Jr. NBA, visit: https://jrnba.asia/philippines/
Photo Credit: The GUIDON, Jr. NBA