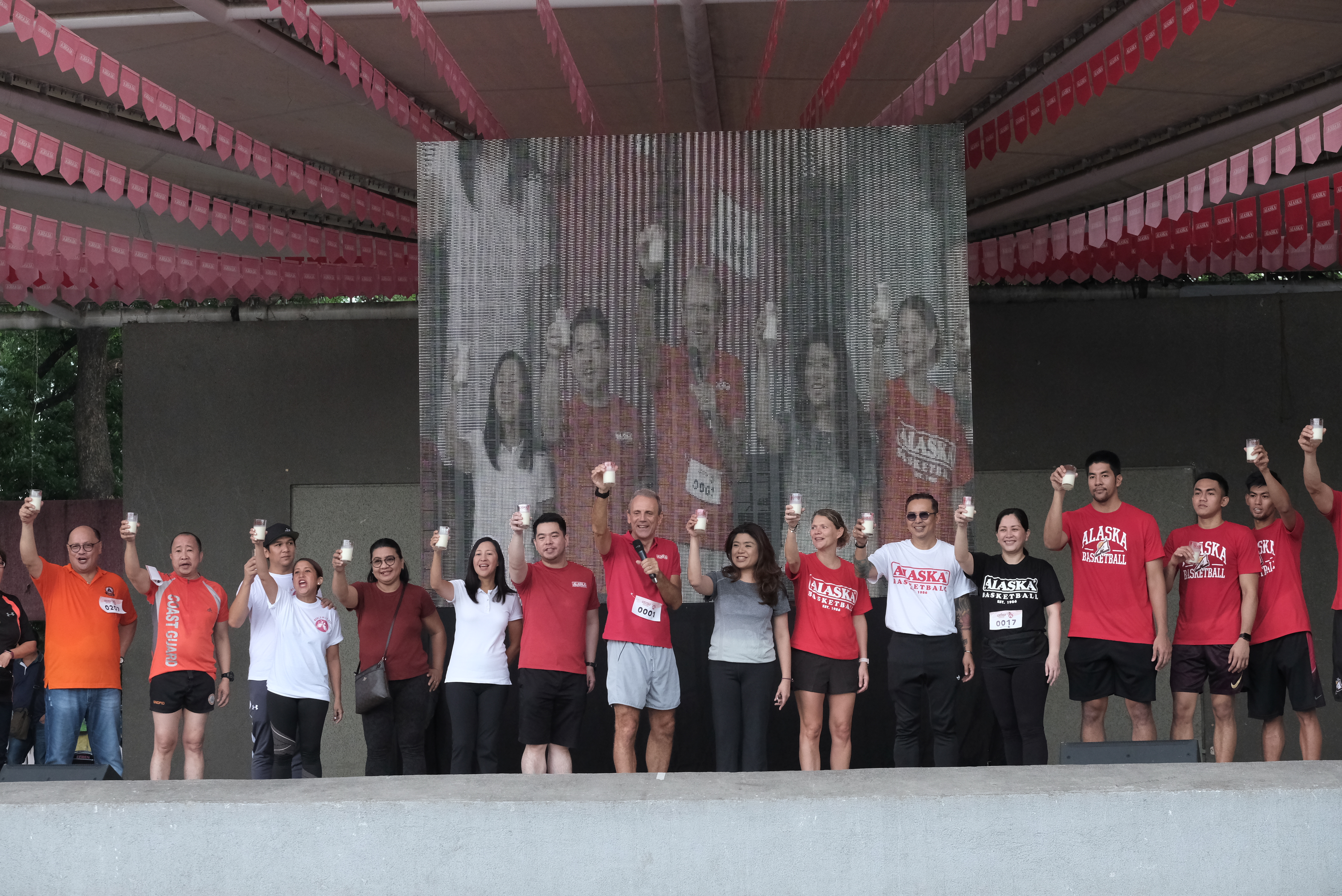 Alaska Milk Corporation (AMC) celebrated World Milk Day on June 01, 2019. AMC gathered 5,600 participants at the Liwasang Aurora, Quezon City Memorial Circle in a symbolic race against hunger and malnutrition in the Philippines, by promoting the importance of drinking milk and maintaining a healthy and active lifestyle.
The stakeholders participated in different activities such as the 3 Km Fun Run, Zumba Dancing, Milk Sampling and Ceremonial Milk Toasting that was led by Corporate Affairs Regional Director Hendro Poedjono, AMC Management Team, Quezon City Mayor-Elect Joy Belmonte, Movie and Television Review Classification Board Chairperson Rachel Arenas, Philippine Coast Guard Acting Commander Leovigildo Panopio, Association of Child Caring Agencies of the Philippines Vice President Glady Quindoza-Bunao and the Alaska Aces basketball team and coaching staff.
AMC has committed to donate 2 glasses of milk for every participant that joined the celebration of World Milk Day. The 5,600 participants may now donate the 11,200 glasses of milk to malnourished and stunted schoolchildren and orphans within Metro Manila. The Alaska World Milk Day has successfully harnessed the collective good will and benevolent intentions of an entire country and effectively shifted its trajectory towards overtaking hunger and malnutrition.