Alaska Milk Corporation (AMC) and the Dairy Training and Research Institute (DTRI) of the University of the Philippines Los Baños (UPLB) signed a Memorandum of Agreement on 15 October 2021 to launch the first ever "Dairy Livestock Management and Entrepreneurship in the Digital Age" training course for Filipino dairy farmers. This training course is part of AMC's Dairy Training and Development Program (DTDP) in partnership with the National Dairy Authority (NDA). The DTDP is the first corporate-led dairy development initiative in the Philippines.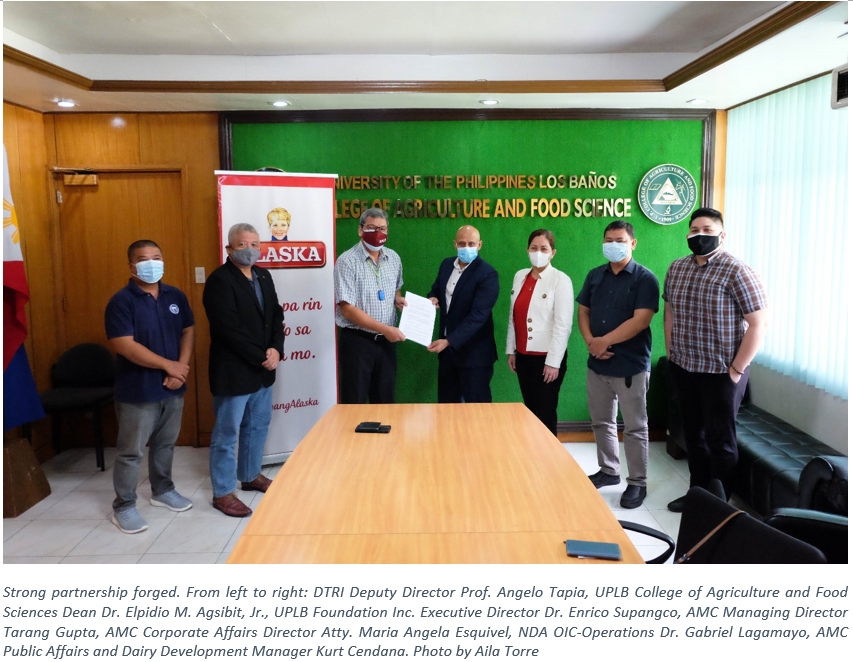 In partnership with the NDA, the DTRI will train at least 50 dairy farmers for the pilot batch that will commence on 15-25 November 2021. Technical topics such as animal behavior, cow comfort, feed formulation, and milk handling, among others, will be included in the course. The goal of the program is to improve the yield of dairy farmers through these modules. The training will also feature some best practices from AMC's parent company, Royal FrieslandCampina,  a Dutch dairy cooperative with 150 years of rich experience in dairy production and management.
"Royal FrieslandCampina and Alaska are committed to empower Filipino dairy farmers and improving the Philippine dairy industry," AMC Managing Director Tarang Gupta said. "Through strong, enduring, and meaningful partnerships with the NDA and DTRI, we will see to it that we will nourish Filipinos families, farmers, and children now and for the years to come," Mr. Gupta added.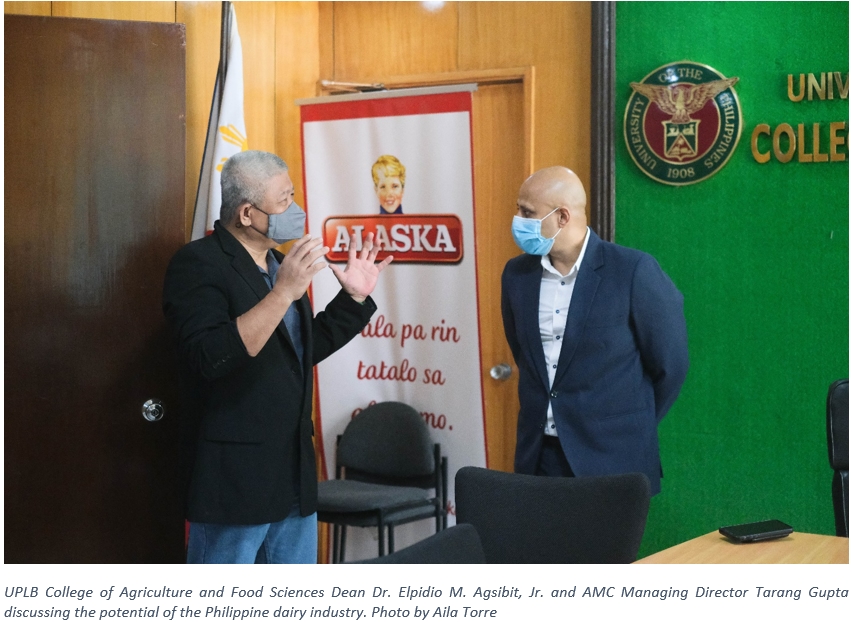 The training course will be complemented by exciting topics such as digital marketing and entrepreneurship in order to enhance the participants' skills on selling their milk to the market, especially at a time when e-commerce is quickly becoming an essential skill in the agricultural sector.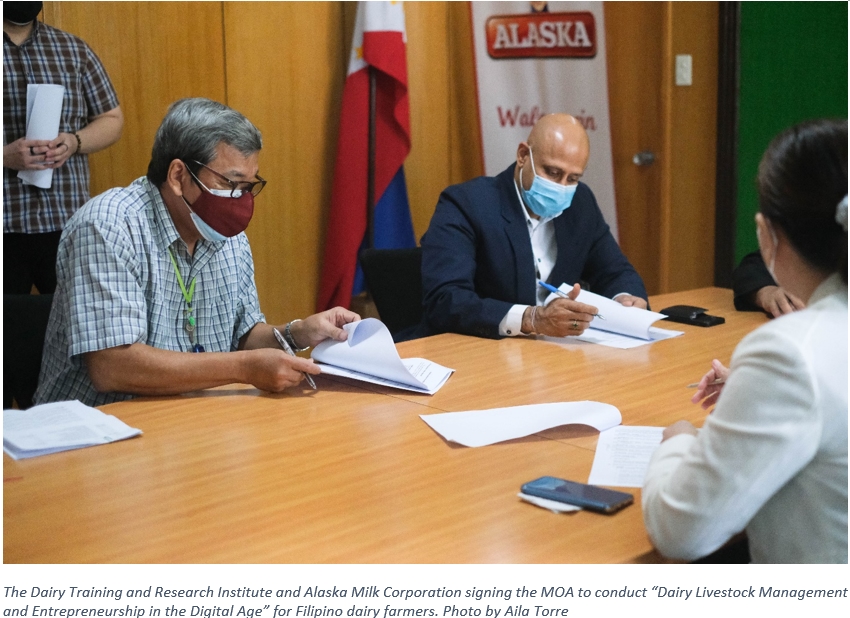 In a video message during the ceremonial signing, Vice President Maria Leonor "Leni" Robredo shared: "Despite the challenges of the pandemic, I am happy to see that private and public sectors are not being paralyzed by the situation. You are here right now forging partnerships, finding more ways to engage each other so that you can continue your shared advocacy of helping our fellowmen thrive during this difficult time." She added, "Today is just one example of how reliable and dependable you are for the industry, for the countless farmers and entrepreneurs who look to you for support, for the communities in your midst, and the entire Filipino nation."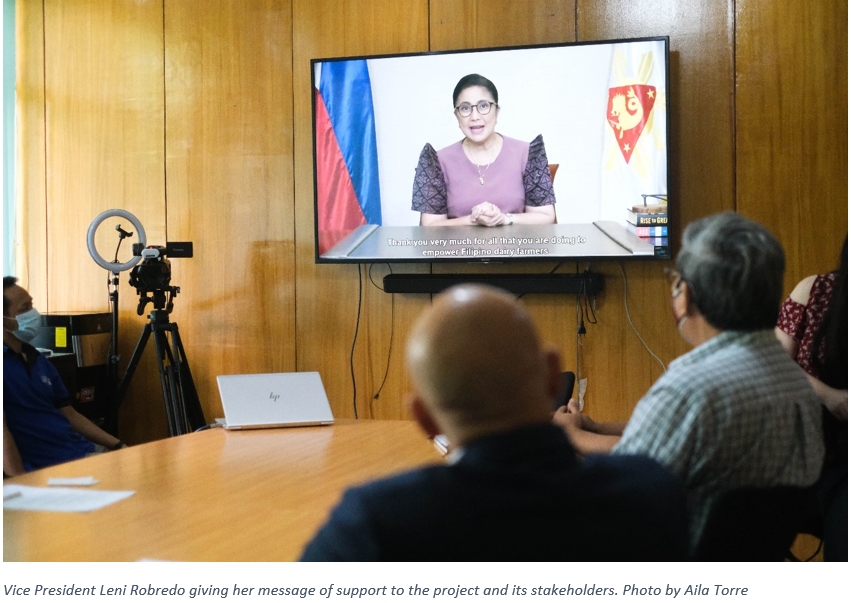 According to DTRI Director Dr. Amado Angeles, "These kinds of partnerships enable us to impart knowledge and help improve the growing dairy industry in the Philippines. At the same time, we help unlock the potential of Pinoy dairy farmers. We look forward to more partnerships such as these with Alaska and NDA."
As Alaska celebrates its 50th year anniversary next year, it remains committed to its mission of providing affordable nutrition to Filipino families. This time, Alaska extends its signature alaga to a vital sector in Philippine society: Filipino dairy farmers.