Alaska Milk Corporation (AMC) has been awarded with two regional awards for their Corporate Social Responsibility Programs "AlasKaunlaran" — a five-pronged initiative that promotes the development of children, entrepreneurs, farmers, women, and the environment.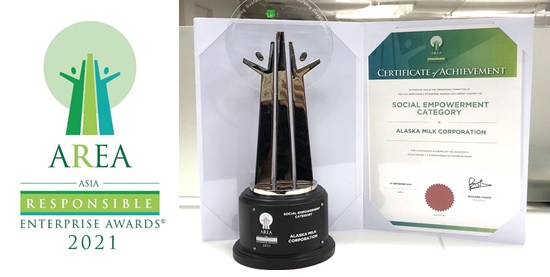 AMC won the Social Empowerment Category at the 2021 Asia Responsible Enterprise Awards (AREA), and was named as one of the Top Community Centric companies in Asia by the Asia Corporate Excellence & Sustainability Awards (ACES). Receiving the AREA award at a virtual event on September 2, AMC Managing Director Tarang Gupta shares, "Our commitment to nourishing Filipino families goes beyond our products as we have always looked towards sustainable programs that positively impact the community in the long-run".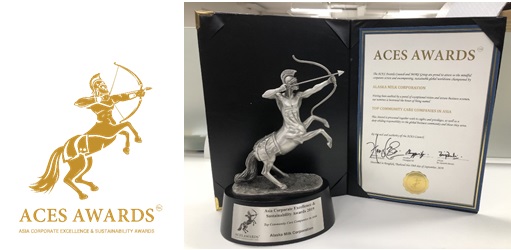 The most established aspect of AlasKaunlaran is the long-running AlasKalusugan milk-feeding program. Since 2016, AMC has donated fortified milk to malnourished public school children identified by the Department of Education. Lately, these donations have expanded to another subprogram of AlasKaunlaran known as AlasKalikasan, where AMC provides milk products to communities  through their local government units (LGUs) that collect single-use plastics (SUPs). By trading in the SUPs for milk, partner LGUs are not only able to promote good nutrition, but good environmental habits as well.
In terms of livelihood development, AlasKarunungan, AlasKabuhayan, and AMC's Dairy Training and Development program help bring the necessary skills to the communities AMC has partnered with. Last year, the AlasKarunungan program donated 15 computers to a community in Barangay Calawis, Antipolo City to help kids learn basic computer skills. Through its AlasKabuhayan program, AMC has been holding live cooking sessions for micro and small entrepreneurs in the country to learn new recipes for their food businesses.
Most recently, AMC launched their Dairy Training and Development Program last May with the National Dairy Authority (NDA) and dairy cooperatives to equip farmers with skills that could ensure they will have higher milk production and better milk quality. Aside from the NDA, AMC works with the University of the Philippines and Dutch NGO Agriterra to enhance their training programs for the farmers and cooperatives.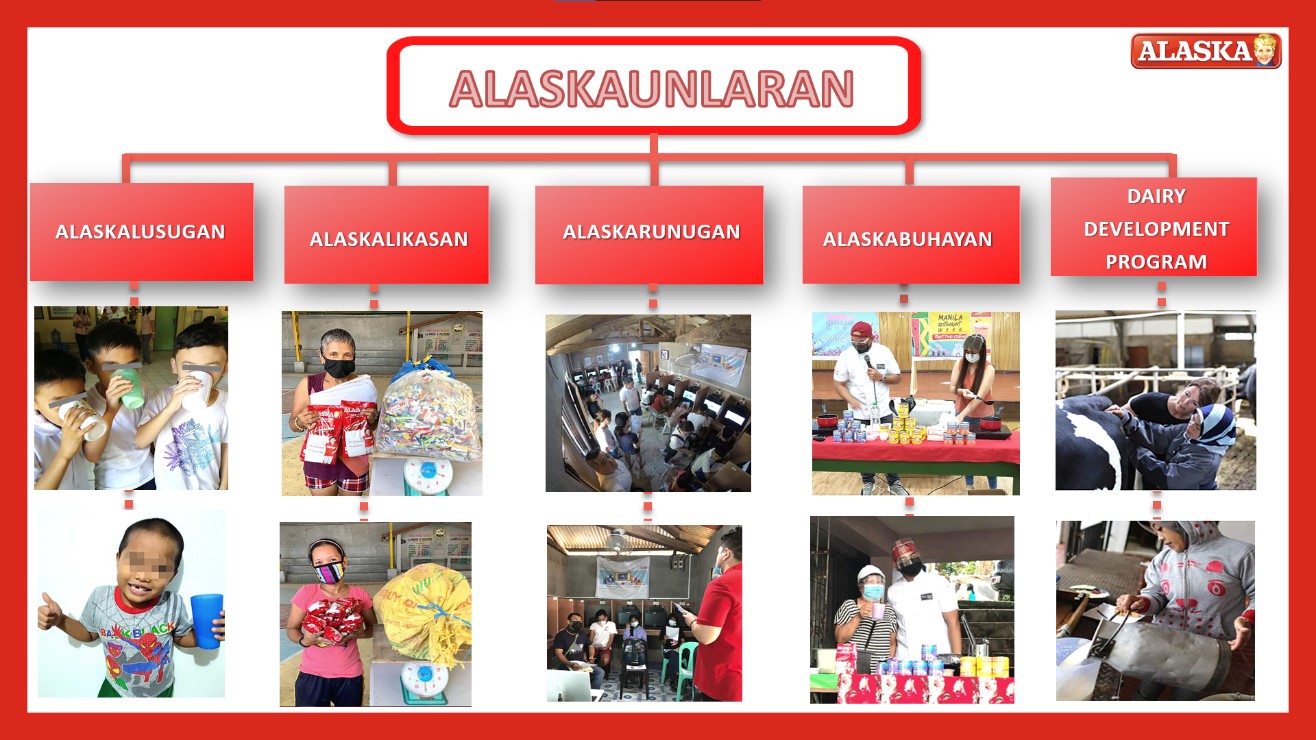 "These awards do not only recognize our own work, but the work of our partner institutions and LGUs as well," shared Corporate Affairs Director Atty. Maria Angela Esquivel. The two awards this year also coincides with the 150th year cooperative history of AMC's parent company, Royal FrieslandCampina, as well as AMC's upcoming 50th year anniversary in 2022.
###
About AREA
The Asia Responsible Enterprise Awards recognizes organizational effort, built on 6 key pillars, namely the Environment, Fair Practices, Health, Leadership, the Community and its People that are critical to promote Responsible Entrepreneurship.
About ACES
The Asia Corporate Excellence and Sustainability Awards bring Asia's business aspirations and success stories to the world stage through knowledge sharing and recognition. The awarding ceremony will take place on 19 November, 2021 at a virtual event.