With over 200 participants in three major barangays in Cebu City, namely Lahug, Labangon, andMabolo, AlasKabuhayan kicked off its Visayas leg with success on September 22-23, 2022.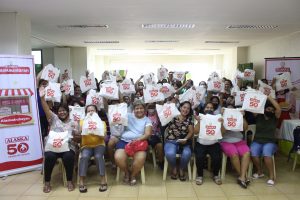 With the collective efforts of Mia Michelle Taladua (Zone Manager for Visayas), Anna Marie Villanueva (AlasKabuhayan Lead), Nill Patrick Dulce (AlasKabuhayan Co-lead), Mary Denise Dator (Brand Manager), Arriane Mae Abayan (Channel Activation Manager for Visayas), and Gaudencio Lauglaug, Jr. (General Trade Manager), Alaska Milk Corporation (AMC) brought one of its Corporate Purposes Responsibility Initiatives to the Cebuanos. In partnership with AMC's local distributor Reddimart Multi-Resournces, Inc., and the Department of Trade and Industry (DTI), different micro and small entrepreneurs, mostly carinderia and sari-sari store owners, took part in the program of learning new, innovative, easy-to-cook, and affordable recipes using Alaska Milk products.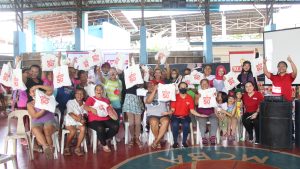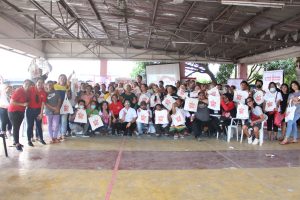 "I feel so privileged and honored doing this cause with Alaska. It is just so fulfilling to share new knowledge with our mothers and the barangays, " said Chef Roy Chu in his first time as an AMC partner chef in the Visayas.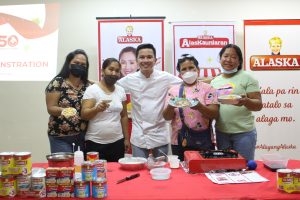 "As a chef, I am so happy to see them appreciate what you have taught them, knowing that they can use it in their businesses," added Chef Roy in his cooking demonstration.
As the first of its kind in the Visayas, Taladua said she hopes to bring more AlasKabuhayan activities to the other islands of the Visayas. "Following the success of our AlasKabuhayan sessions here in Cebu City, I am looking forward to having more of this program. This has been so helpful and relevant to the local communities and will surely impact their entrepreneurship and lives, in general," Taladua said.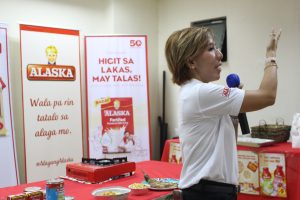 Watch video here: https://bit.ly/3EsHNWH