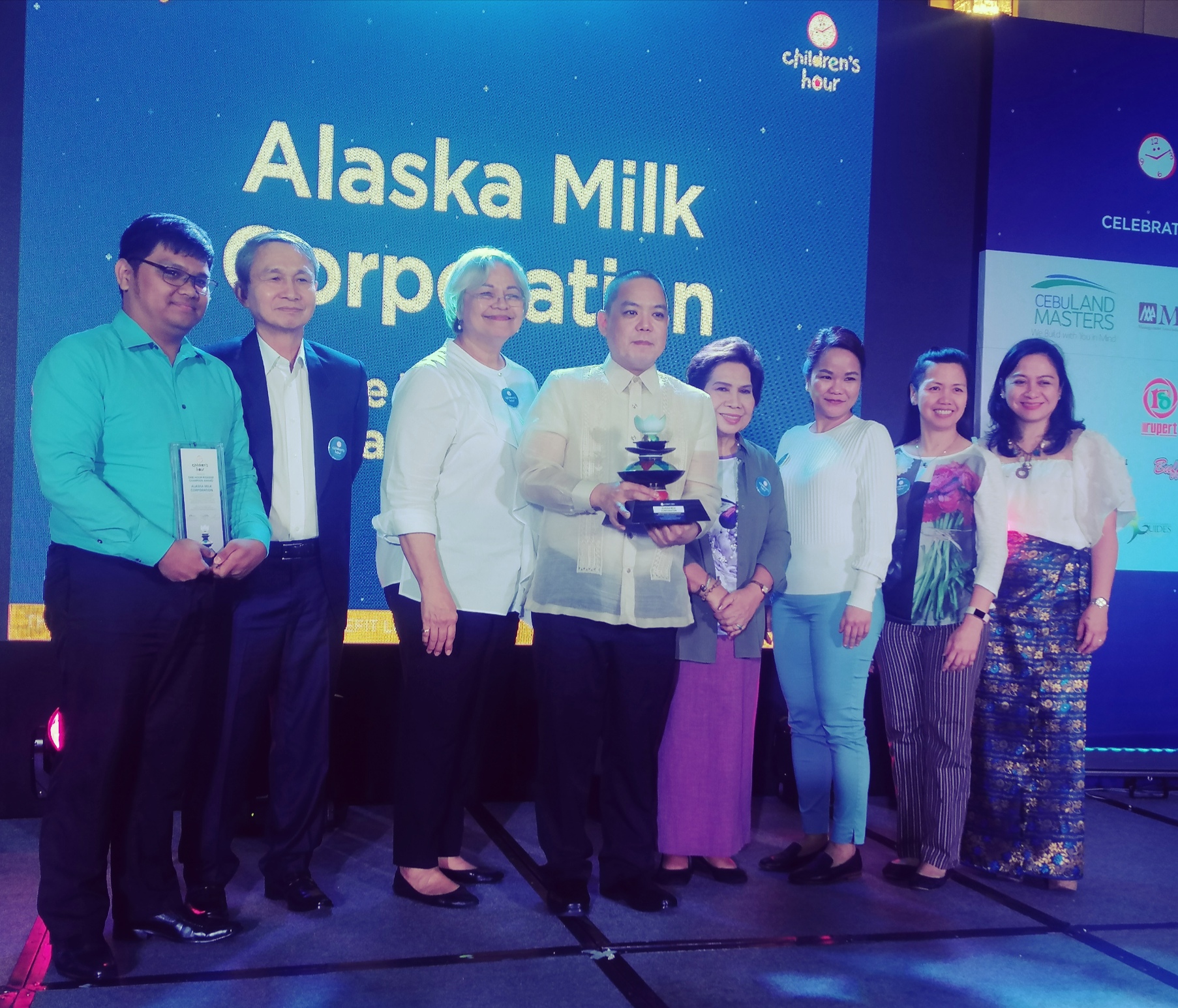 On March 12, 2019, Alaska Milk Corporation received the One Hour Pioneer Champion Award from Children's Hour Philippines Foundation Inc for an exceptional and steadfast support through the One Hour Campaign, where employees donate their 1 hour salary every year, which supported the different projects of foundation on education, health and nutrition, and child welfare and development for Filipino Children nationwide.
The award was received by Atty. Noel del Prado, Public Affairs and Legal Manager, Ray Vincent Ramos, Public Affairs and Legal Associate Manager, Aimee Reyes, HR Manager and Vivian Ocenar, Executive Assistant.

The Porcelain Trophy was named as Eternal Blooms with a description "To give is to live for Eternity" made by Mr. Nathan Libarios Rondina.