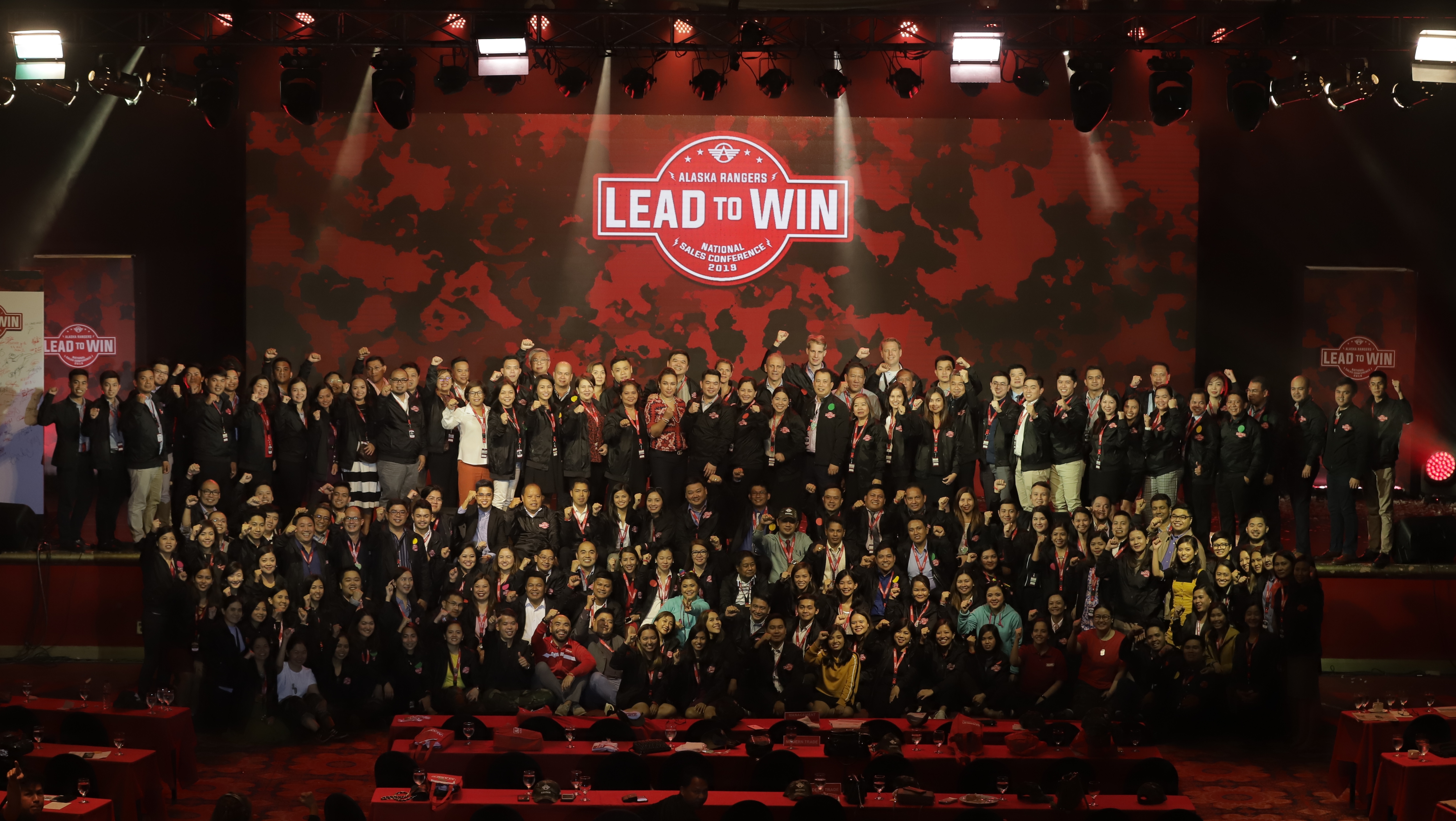 Alaska Milk Corporation (AMC-FrieslandCampina Philippines) held its 2019 National Sales Conference (NSC) at the Waterfront Hotel in Cebu City last February 19 to 20, 2019. This is an annual gathering of our commercial and operations team leaders and distributor partners to celebrate 2018 results and milestones, and cascade 2019 commercial directions and plans.
Year 2018 was a record-breaking year for AMC – highest ever sales performance, unprecedented distribution expansion and strategic partnership with key customers and distributors. This year's NSC theme is "ALASKA RANGERS: LEAD TO WIN" which anchors on the characteristics of a ranger who demonstrates strong personal leadership, customer obsession and passion to win. With the inspiration from AMC Management Team, the whole commercial organization aims to continue the momentum via robust commercial and operational plans while leveling up capability and engagement of ever growing commercial team. The team was also privileged to capture insights from the invited resource speaker, Mr. Eric Poiret, Chairman & CEO of Euroasia Research Experts Inc, as he shared the global, regional and local retail trends that are shaping shopper and retailer behavior today and the future. It was also an insightful session where Mr. Poiret shared expectations of customers to the manufacturers and distributors such as solid fundamentals on availability, visibility and promotions hinged on insights, customer service, category development and shopper-centric initiatives. The 2-day event also provided engaging sessions on category plans via brand carousels on Day 1, and channel plans via Channel Break-Out session. On Day 2 energizing brand ambassadorship in action via Amazing Market Race in three (3) locations in Cebu; inspiring Best In Class Awards Night and highly participated Fellowship Night. With strong cross-functional support, the whole commercial organization and distributor partners are in full throttle with more clarity and confidence on the robustness of plans to personally take charge to WIN consumers, shoppers and customers.
With more than 45 years in the Philippines, AMC is poised to win in the dairy milk category.