Alaska Milk Corporation (AMC), together with D&G Pacific Corporation, RePurpose, Inc., and the local government of Antipolo City, broke ground on June 9, 2022, in Antipolo City, Rizal Province, Philippines, to begin the construction of a Multi-layered Plastic Upcycling Facility to advance AMC's goal to attain net-zero plastic waste by year-end.
"As sustainability continues to be a top priority of AMC, industries, and governments here and abroad, this partnership with D&G Pacific Corporation to build an upcycling facility is our way of staying relevant — offering solutions to our consumers, helping the environment, and contributing to nation-building as a whole," said Tarang Gupta, Managing Director of AMC.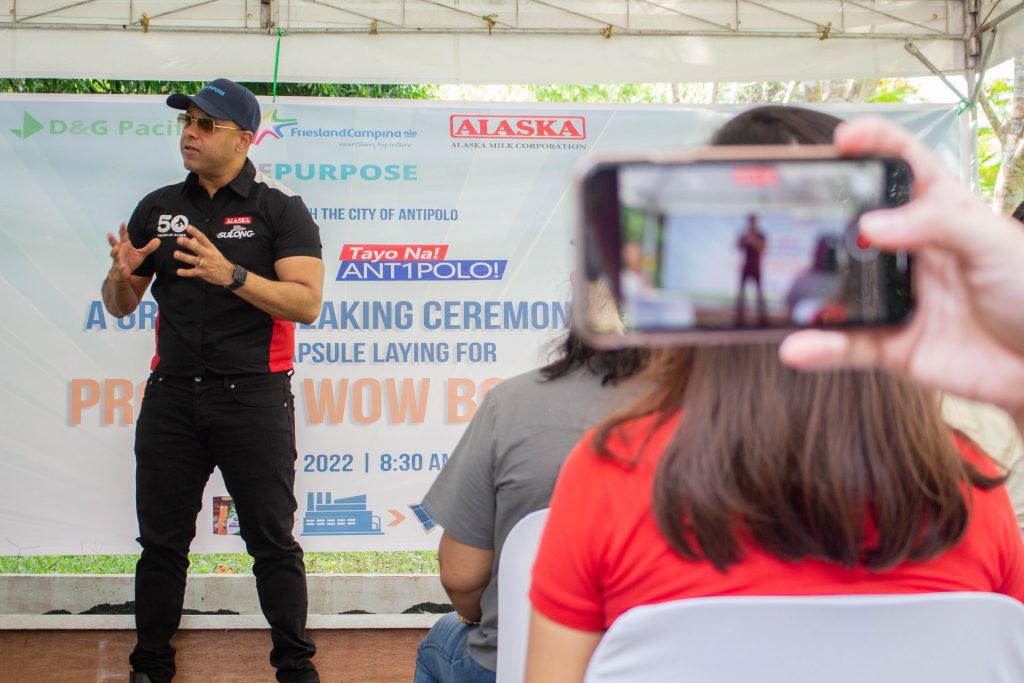 Signed last December 6, 2021, this partnership with D&G Pacific to build this upcycling facility will produce WoW boards. These are sturdy panels or sheets which are a direct replacement for particle boards, MDF, and plyboards and can be used to create various projects such as furniture.
This plastic upcycling facility uses the TrashBot technology imported from TrashCon Laboratory in India that turns plastics and non-degradable materials that are otherwise dumped or burnt. This prevents the dumping of plastics and helps the environment by preventing trees from being cut.
"The environmental benefits of upcycling are mammoth. Aside from minimizing the volume of discarded materials and waste being sent to landfills each year, it also reduces the need for production using new or raw materials, which means a reduction in air and water pollution, greenhouse gas emissions, and often conservation of global resources," remarked Edmund Gregory Dimalanta, President of D&G Pacific Corporation.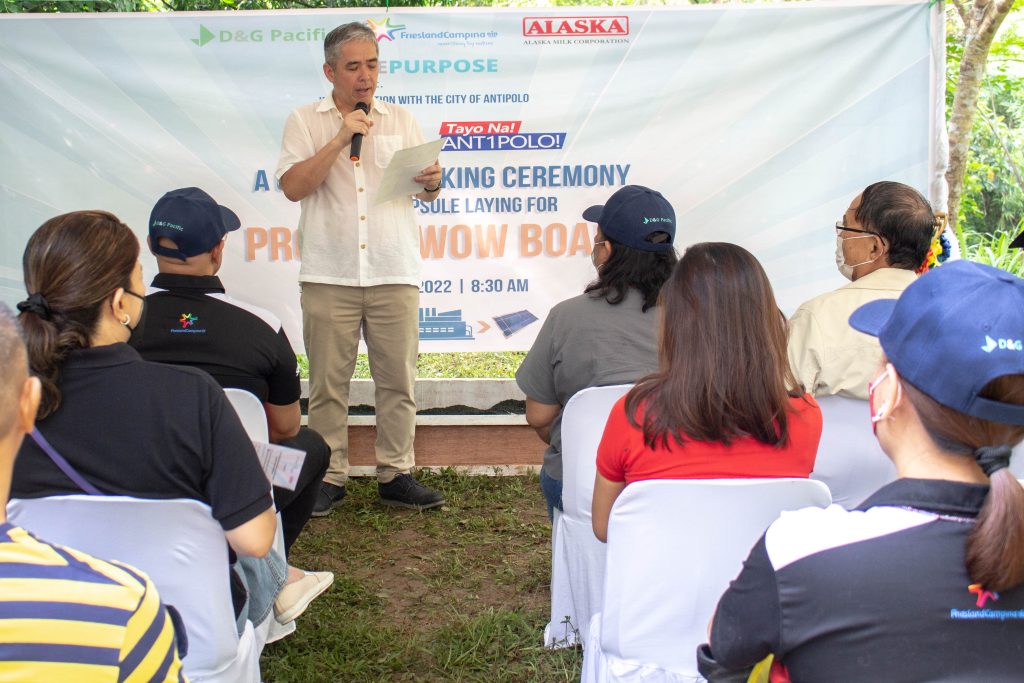 D&G Pacific is a leading local waste-management company founded in 2012. It provides customer-specific, environmentally aware cleaning and waste management service solutions for the private sector in the Philippines. It also helps develop self-liquidating and sustainable Materials Recovery Facilities with their ecologically conscious partners and clients.
"This initiative by AMC and D&G Pacific is a forward-thinking approach that the private sector can emulate. The City of Antipolo is very honored that we have been chosen to host this facility. We hope to be the best practice example to other cities looking into partnering with the private sector to help reduce plastic waste that is often thrown back to oceans and landfills," said Violeta Faiyaz, City Environment and Waste Management Officer, on behalf of Antipolo City Mayor, Hon. Andrea Ynares.
This project will also collect single-use plastics being generated by AMC in the market to attain net-zero plastic waste for the company. This is just one of the various programs being launched by AMC to celebrate its 50th anniversary this year.
Also present during the event were Atty. Poch Ambrosio, Legal Counsel, and Aurea Yamsuan, Chief Operating Officer, and Keith Harrison, Chief Finance Officer of D&G Pacific and RePurpose, Inc. AMC Corporate Affairs Director Atty. Maria Angela Esquivel, AMC Corporate Affairs Assistant Manager Ray Vincent Ramos, AMC Development Specialist Emily Punzalan, site owner Edgar Tarriela, and Hector Dimacali, the owner and President of Mary Grace restaurant, also graced the occasion.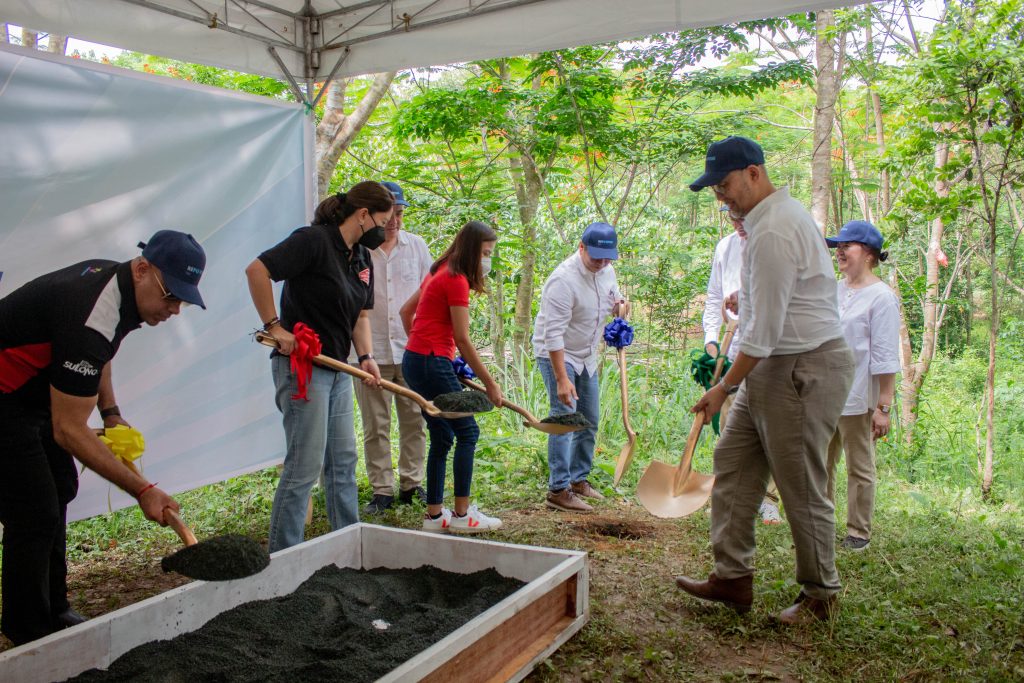 The program for the groundbreaking ceremony and time capsule laying ended with a blessing by Pastor Manuel David, Jr.