Approaching its 50th anniversary, Alaska Milk Corporation (AMC) is celebrating another milestone as the company pledged to attain net zero plastic waste by year-end. The signing of the Memorandum of Agreement with Plastic Credit Exchange (PCX) last May 4 seals AMC's commitment to offset 604 tons of plastic waste generated in 2021, to help divert more plastic waste away from landfills and oceans.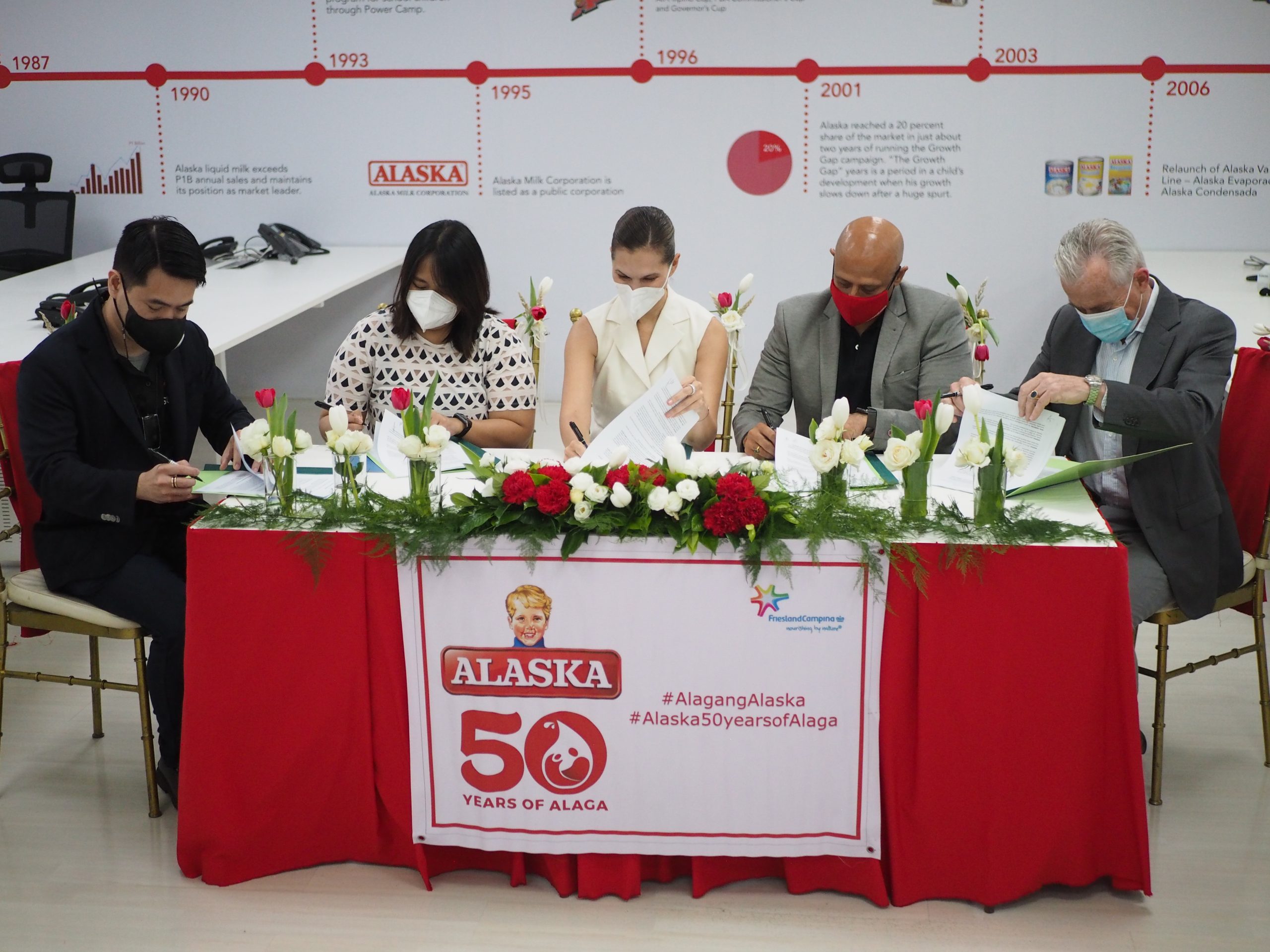 The Memorandum of Agreement, which is part of AMC's post-consumer plastic waste processing efforts, was signed by Ms. Nanette Medved-Po, PCX Founder and Executive Chair, and Mr. Tarang Gupta, AMC Managing Director, with FrieslandCampina Food and Beverage President Mr. Roel van Neerbos and SVP for Asia, Harvey B. Uong, as a witness.
Neerbos expressed his gratitude to Plastic Credit Exchange for this partnership. "The belief that strength is built from togetherness has been core to FrieslandCampina's identity" he shared. "Collaboration extends to our goal of nourishing a better planet—together, we can create a sustainable future for generations to come."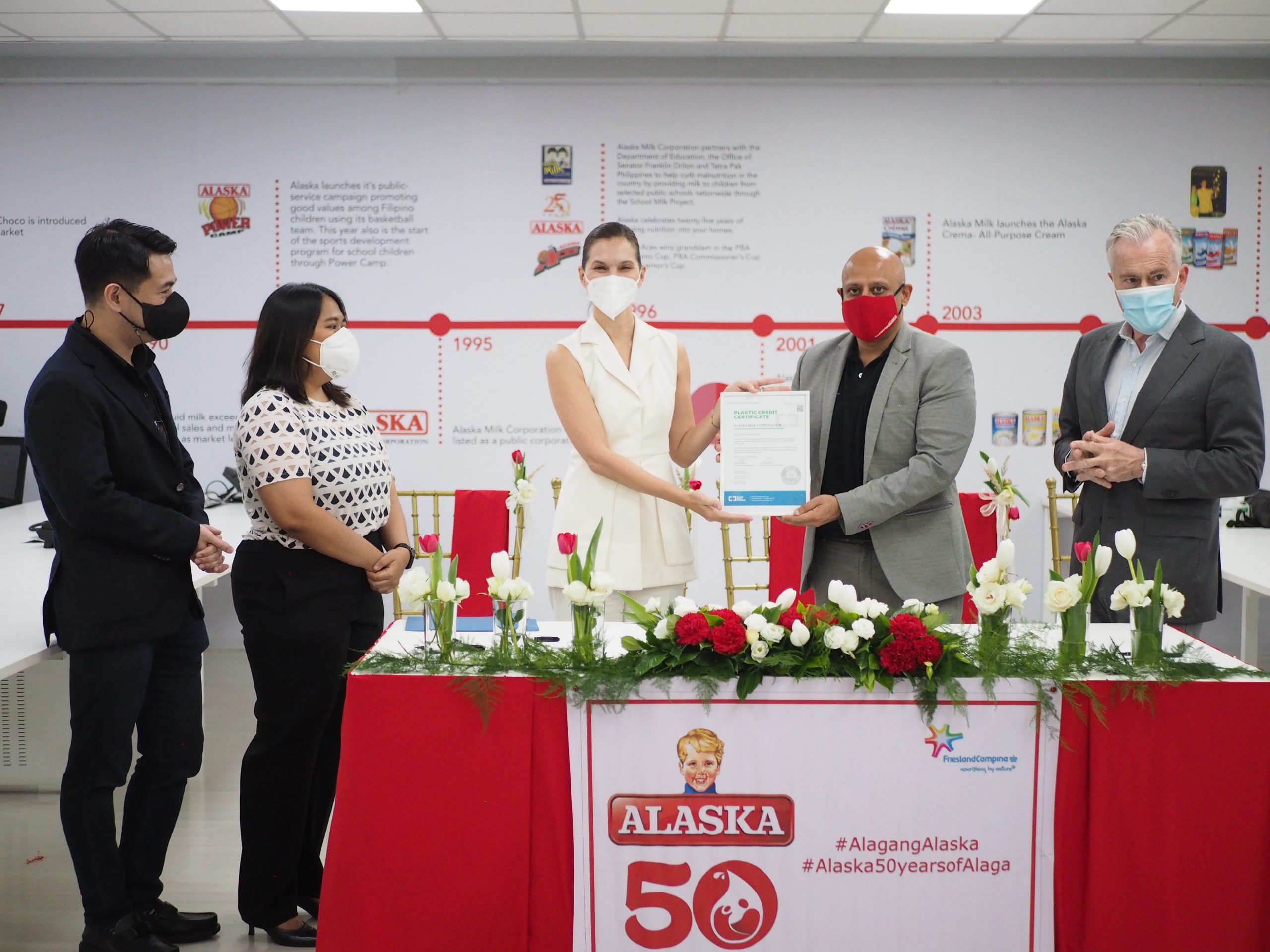 Mr. Harvey Uong, Senior Vice President – Asia at FrieslandCampina Food and Beverage, reiterated the value of working together to resolve the plastic waste epidemic. "It takes a collective effort to address large-scale problems such as the global plastic waste issue. Through Alaska Milk Corporation's cooperation with PCX, we'll be one step further in our fight against plastic pollution, while delivering the best nutrition for Filipinos nationwide."
"We commend Alaska Milk Corporation's commitment to taking action against the plastic waste crisis," said Medved-Po. "With the cooperation of businesses such as AMC, local communities, and the government, our goals of restoring our oceans and protecting our planet becomes more possible."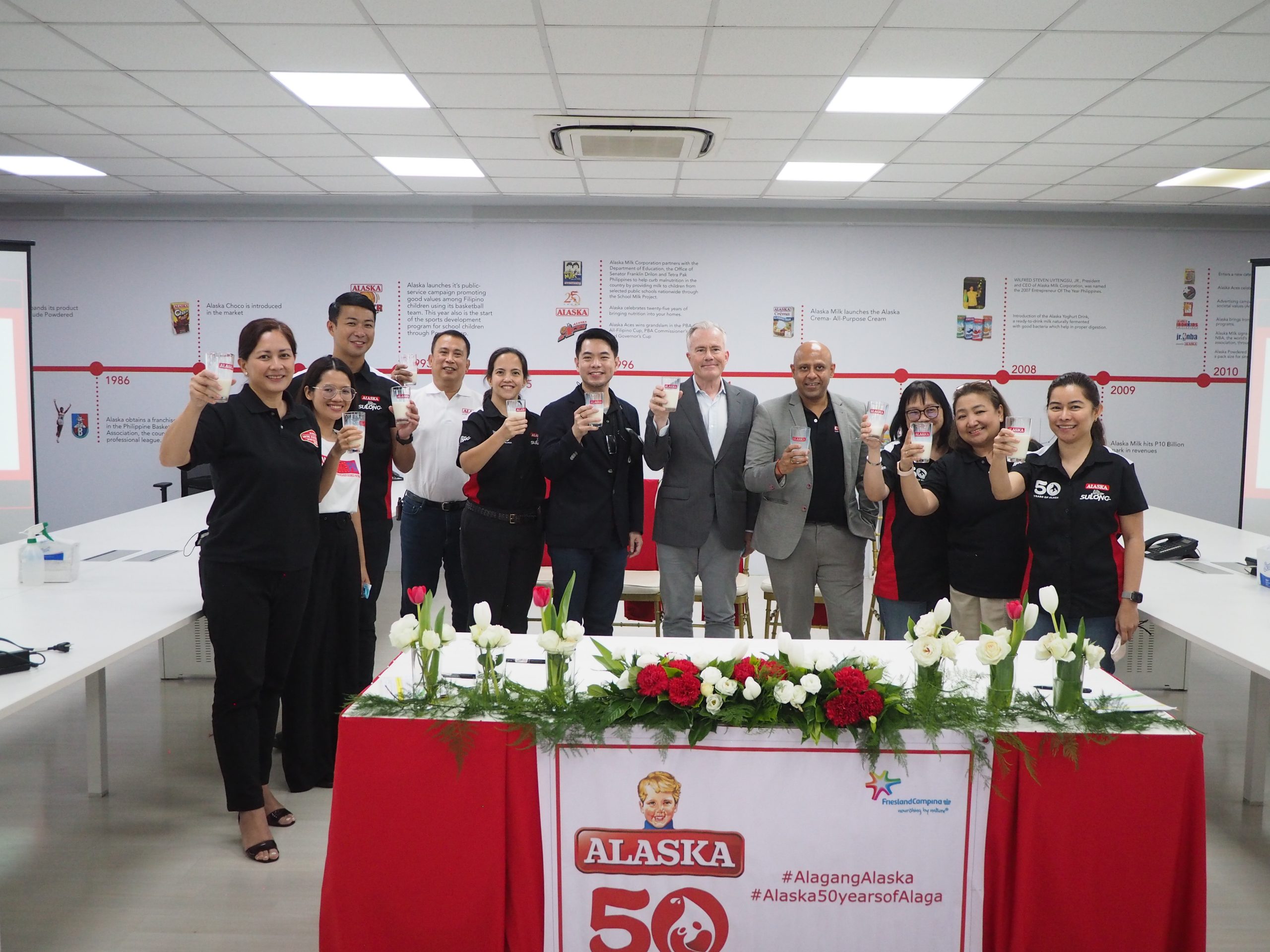 Mr. Tarang Gupta shared that AMC recognizes its significant role in controlling plastic waste. "Alaska Milk Corporation's sustainability efforts don't stop at attaining the plastic neutral status by the end of this year. Moving forward, our organization will continue to maximize our efforts in addressing plastic pollution," he added.
AMC aims to co-process, recycle, or upcycle a total of 873 metric tons to achieve its plastic neutrality goal. The remaining metric tons of plastic needed to achieve this  will come from other AMC programs, such as the Alaska Wrapper Redemption Program and the partnership with D&G Pacific Corporation for the establishment of a multi-layered Upcycling Facility in the Philippines.