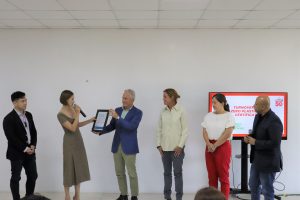 As part of Alaska Milk Corporation's (AMC) Corporate Purpose Responsibility for environmental sustainability, AlasKalikasan, AMC received certification from Plastic Credit Exchange (PCX) as Net Zero Plastic Waste Brand on 17 November 2022 at its manufacturing plant in San Pedro City, Laguna. Awarded by Nanette Medved-Po, founder and executive chair of PCX, this status certifies that AMC has fully complied with the requirements of this status as specified under the Plastic Pollution Reduction Standard (PPRS).
"Receiving this Net-Zero Plastic Waste Certificate proves that AMC is strongly committed to achieving a better planet. AMC continues its mission of providing affordable and accessible nutrition to every Filipino family while also taking care of our environment against the threat of plastic through various environmental sustainability programs," said AMC Sustainability Champion and project lead of AlasKalikasan, Ray Vincent Ramos.
The annualized Plastic Footprint of AMC, amounting to 872.15 metric tons (MT) from January 2021 to December 2021, has been declared and audited by PriceWarehouseCoopers (PWC) Philippines on 8 November 2022. This 872.15 MT of plastics was the amount of packaging used by AMC in 2021 that was reclaimed through the extensive recovery project of the company, Wrapper Redemption Program. This regenerative system initiative encourages the community to collect and upcycle single-use plastic in exchange for Alaska Milk products in partnership with various LGUs.
"It is in the DNA of Alaska to continuously further the purpose of sustainability. We are a farmer company, as what we always say, from grass to glass. So, this purpose is giving back to the grass. We are provided with glass, so we owe it back to the grass – our environment," said Tarang Gupta, AMC Managing Director.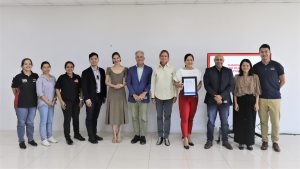 "Not only in nutrition but this also proves that even for the environment and the planet, wala pa rin tatalo sa Alaska," added Atty. Angela Esquivel, AMC Corporate Affairs Director.
For the next few years, AMC aims to be not just a plastic-neutral company but also a plastic-negative manufacturing corporation targeting a 200% plastic recovery of its generative plastic waste.